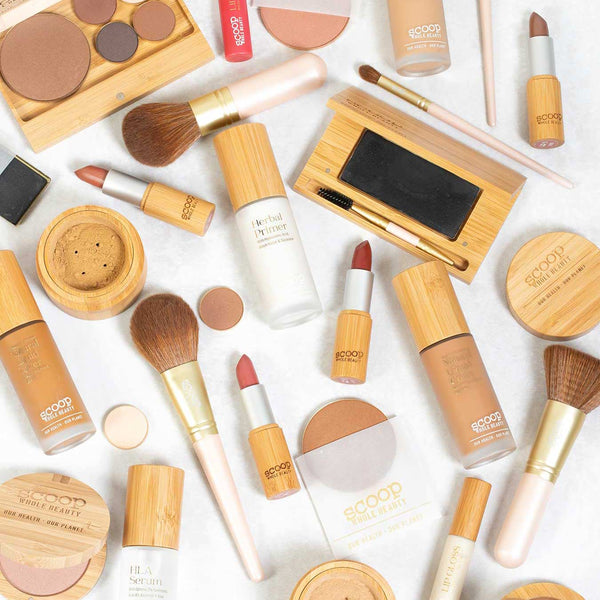 A Groundbreaking Sustainable Beauty Solution
After years in the making, Scoop Whole Beauty is finally here. Launched by one of Australia's most cherished family-run businesses, Scoop Wholefoods. Created through a dynamic partnership with Australia's most prestigious and multi award-winning natural cosmetic specialists, we present a groundbreaking solution to sustainable beauty - the first in the industry to offer a 100% closed-loop refilling system.
Inspired by our dedicated customers' love for our wholesome bulk foods and eco-friendly personal care products. We're delighted to extend our commitment to sustainability into the realm of makeup and skincare.
Multi Award-Winning Natural Cosmetic Specialists
At Scoop Whole Beauty we are proud of our 100% vegan, plant and earth-based range, it is a testament to our commitment to ethically-sourced, superior ingredients, and the rejection of toxic chemicals, additives, and other harmful substances. But our dedication to sustainability extends far beyond the makeup itself. We're revolutionising the industry with our innovative, premium and endlessly refillable planet-friendly packaging.