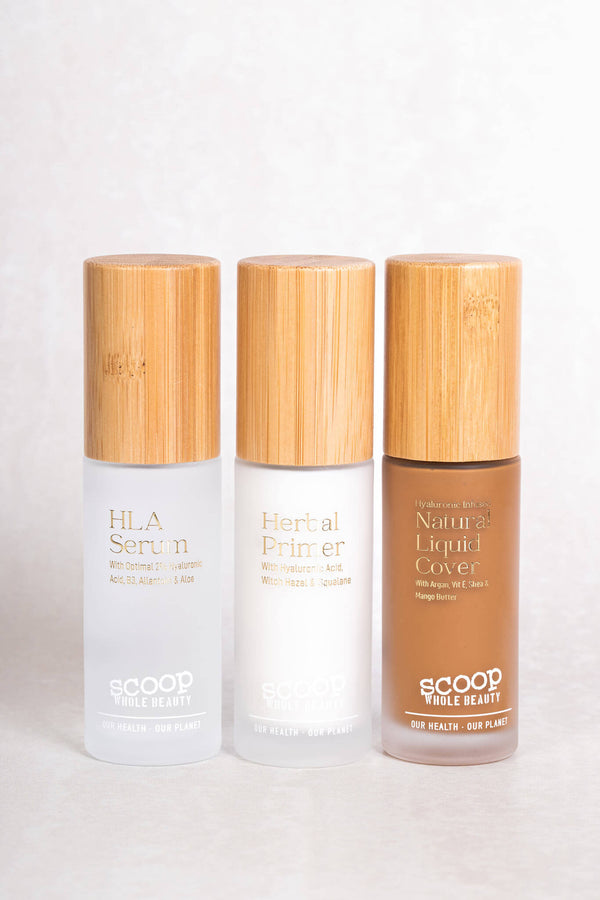 1. 35ml Glass Bottles with Lotion Pumps
Because we have done away with as much plastic as possible and opted for premium quality glass bottles, you will want to ensure that they are stored in a cool dry place, and on a clean and dry surface with the lid on to maintain freshness. Bamboo is a porous material, so it likes to be kept dry. If it does succumb to mould, then you must replace it. The glass bottle can be recycled, bamboo parts composted and the plastic pump mechanism can be returned to your local store to be recycled.
Please be careful with our glass packaged items as they are breakable. When preparing your bottle for a refill we have two methods whether you are coming in store or purchasing your refill online. 
In Store:
Please wash and dry your bottle with warm soapy water before coming in and ensure your bottle is fully dry as water left inside the bottle could reduce the shelf life of your refill. Our staff may refuse to refill a bottle if they suspect water is still inside the bottle. When it comes to cosmetics, we must meet the utmost hygiene standards.
- To clean the pump mechanism, simply place the end of the tube into a bowl of warm and lightly soapy water and pump through to remove any excess product within the mechanism. Wipe with a damp cloth all over and then dry the pump attachment thoroughly. 
Online:
Your refill bottle will arrive as a new glass bottle with an aluminium lid. Wash and recycle your empty bottle, and clean your pump mechanism as per instructions above before inserting your pump into your new bottle.