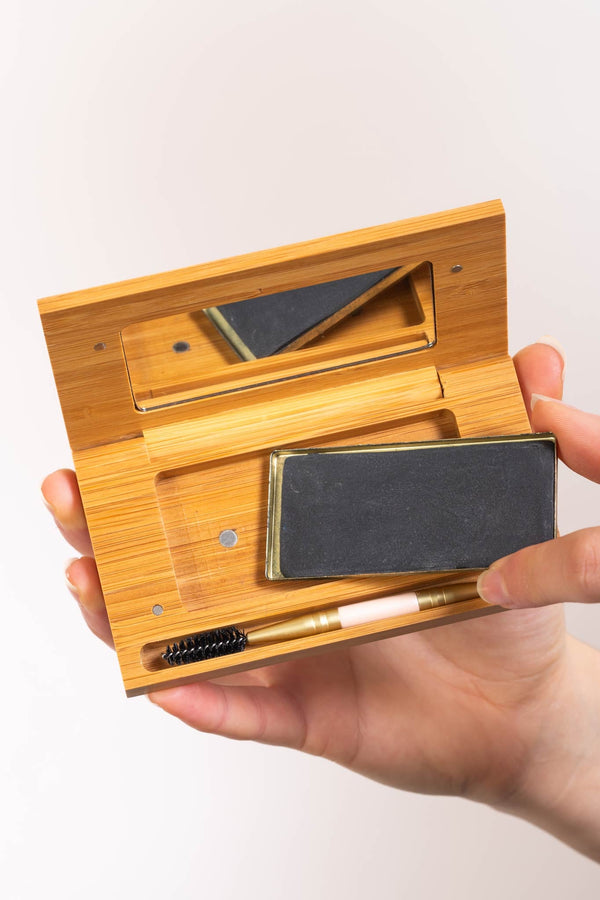 Our eco-philosophy is not simply a guiding principle but the very essence of Scoop Whole Beauty.
The decision to use 100% FSC certified bamboo for our packaging is more than an environmentally conscious choice. It's a testament to our belief that effective, luxurious products and sustainable practices can coexist. We've meticulously designed all of our packaging to be refillable, reusable or recyclable, reducing waste and encouraging our customers to embrace the cycle. 
Our Full-Loop Pure Mineral Powder Foundation, Bamboo Mix & Match Multi Palette and Round compacts that house our Pure Pressed Mineral Blush and Bronzer are made from 100% FSC certified bamboo, the bottles for our Hyaluronic-Infused Natural Liquid Cover, Hydrating Herbal Primer and HLA Serum are housed in frosted glass bottles with a bamboo lid. Our packaging enables us to offer an in-store completely closed-loop system. Whereby our customers are able to purchase the product once and then able to continuously refill. Our sustainable commitment means that we can also offer a sustainable refill option when purchasing online.