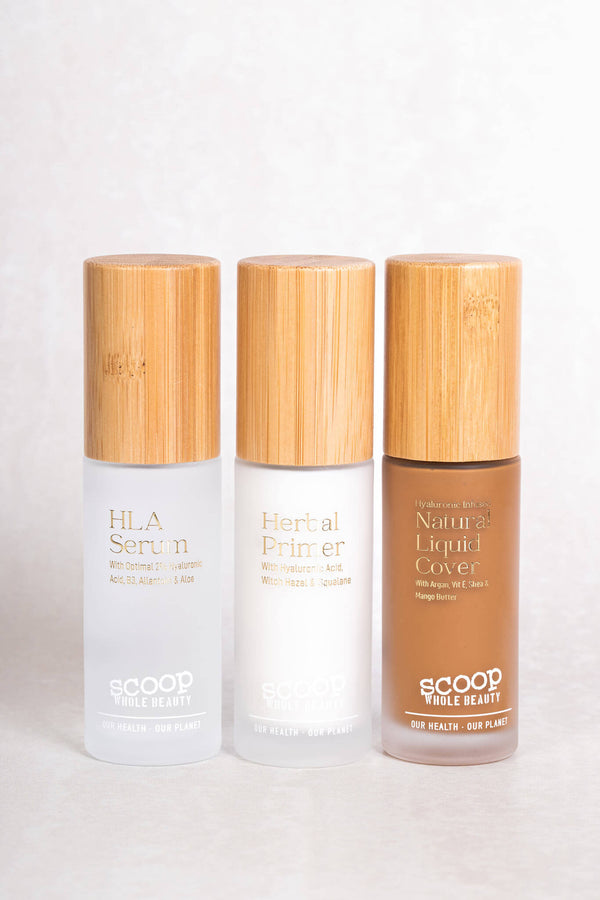 1. 35ml Glass Bottles with Lotion Pumps
Because we have done away with as much plastic as possible and opted for premium quality glass bottles, you will want to ensure that they are stored in a cool dry place, and on a clean and dry surface with the lid on to maintain freshness. Bamboo is a porous material, so it likes to be kept dry. If it does succumb to mould, then you must replace it. The glass bottle can be recycled, bamboo parts composted and the plastic pump mechanism can be returned to your local store to be recycled.
When you finish your product, be sure to follow our instructions on each product page in order to prepare your bottle and pump for your refill, in order to ensure the utmost hygiene.